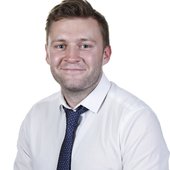 Mr P Fielder
PE Lead
PE 2021 Vision:
St Ursula's Catholic Primary School desires to inspire children to live a healthy lifestyle by broadening their view on Physical Education. Independence and responsibility over one's self are characteristics all children need to achieve, and our Physical Education Curriculum is designed to aid them in this development. Through offering a range of experiences, from mindfulness sessions to cooking clubs and sporting activities, we strive to create an inclusive environment and bring to light the ongoing impact Physical Education will have on the children's moral, cultural and mental development.
The PE Curriculum Map and Target sheet below, will tell you what is being taught in our school and when.
Our school subject leaders complete action plans each year. These plans identify improvement priorities and show the actions the school is taking to develop the subject.
Subject policies provide a set of guidelines and expectations that are followed by the teachers of St Ursula's Catholic Primary School. These policies ensure uniformity in the way subjects are planned for, implemented and assessed.